This guide contains "Smoker recipe" for the Minecraft game. Smoker is an important tool in Minecraft as you can cook different items on it. Crafting a new smoker is not so difficult you just need few ingredients for that. In this article, we'll discuss every thing about this recipe. Items that you can cook on the smoker are potato, chicken, pork, and many other. So. let's start.
Requirements for Smoker Recipe
You must have the items below to craft the smoke in Minecraft game…
Crafting Table
Wood planks x4
Furnace
Crafting table is the first thing that you need to make the smoker.
To get the wood planks, chop down some trees and pick up the planks. You can easily find the tress nearby villages and in the forests. You can use any wooden plank to make the smoker.
A furnace is also needed for this recipe. To craft a furnace you need eight cobblestone and a table. Get the cobblestone from the cobble ore or in the forests. They are not so difficult to find. After that, place them in the crafting table and craft the furnace. You can check the image below to craft the furnace.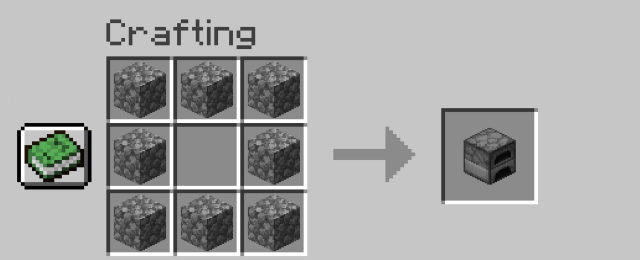 Steps to make a smoker
Follow the steps given below to craft the smoker…
Firstly, go the crafting table and open it.
Select the furnace from the inventory and add to the crafting table.
Now, add the wood planks as shown in the image. However, you can also add them before placing the furnace.
After doing that, you'll see that the smoker is ready.
Pick it up and add to your inventory.
You can cook many items in the game now.