Our post contains a guide that will tell you "How to fly in The Grounded Game". We will give you all the required information that will help you to fly in the game. Follow this guide if you want to save your life when you fall from a high place in Grounded.
Why do you need To Fly?
Sometimes, when we do climbing on grass leaves and other higher objects in the Grounded game a life threat always remains falling from a higher place. That's why we need something, which saves our life falling from higher places. Then "Dandelion Tuft" is that thing that will save your life in the "Grounded" game from every height.
Requirements To Fly-in Grounded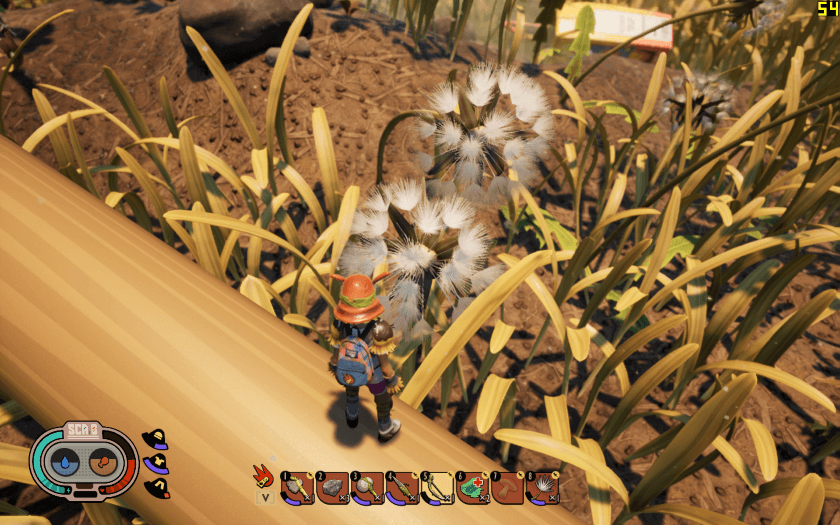 You will need to find out a "Dandelion Tuft" first. These tufts are the full-grown seeds of the Dandelion plant. These are on the top of the plant and look like a flower with lots of tufts. You can find the tuft nearby this plant on the ground. If these tufts are not available on the ground then you can also chop the dandelion plant to get a whole of them. You will also get a lot of weed stems after chopping the plant.
How To Fly with Dandelion Tuft in Grounded
When you have collected the Dandelion Tuft then you have to go to a high place like the crow bird Bathtub. Then go to your inventory and select the dandelion tuft and place it in the toolbar. Jump from the high place and click on the Tuft in your Toolbar. It will land you slowly on the ground and also allows you to change the direction of your avatar.
So this is all about how to fly in Grounded Game. If you need another guide on this game. Then please check out our other post on the Grounded game.